What's new
【Information】
The museum is closed for major renovations.
Closure period: July 1,2022,through around spring 2024.
(tentative schedule).
Calendar
Museum hours

9:00 a.m. to 5:00 p.m.
(No admission accepted after 4:30 p.m.)

Close

Every Monday
(Tuesday when Monday is a national holiday)
National Holidays
(except when sunday is a national holiday)
Recommend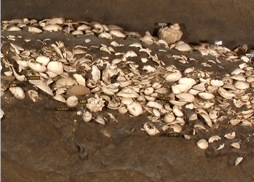 Omori Shell Mounds
We exhibition on Omori Shell Mounds where is the birthplace of Japanese Archeology.

Garden
In the museum garden, you can enjoy seasonal scenery and Suikinkutsu (Basin).