Omori Shell Mounds
The Omori Shell Mounds which discovered by Dr. Edward Sylvester Morse is a five-minute walk from Shinagawa Historical Museum. Today, the mounds and surrounding area are maintained as Omori Shell Mounds Park. The shell mounds are an ancient dump site, and various objects other than shells – such as animal bones, earthenware vessels and stone implements –have been discovered here.。
Dr. Morse and Omori Shell Mound
Dr. Edward Sylvester Morse (1838-1929), an American zoologist, made a study of shells. He came to Japan to study brachiopod shell in 1877 (10th year of the Meiji Era). When Dr. Morse was riding a train from Yokohama to Tokyo, he discovered a shell mound. That was the Omori Shell Mounds.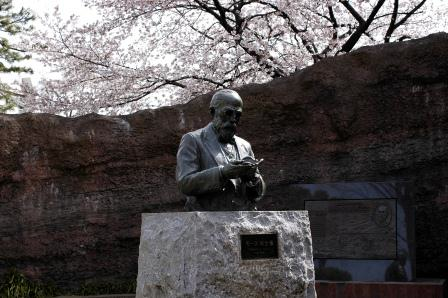 Dr.Morse statue of Omori Shell Mounds Park
Excavation of Omori Shell Mounds
Omori Shell Mound was excavation by Dr. Morse from September to December in 1877 (10th year of the Meiji Era). Shell Mounds of Omori, Japan's first excavation report was published in 1879 (12th year of the Meiji Era). The reason why the Omori Shell Mounds are called as the birthplace of Japanese is because Dr. Morse's excavation was Japan's first academic excavation. Later, Shinagawa City carried out excavations on two separate occasions in 1984 and 1993. The two excavations found large amounts of traces of dwelling sites, earthenwares, accessories, bones of fish and animals, and so on. Shinagawa Historical Museum displays some materials which were found from the excavations.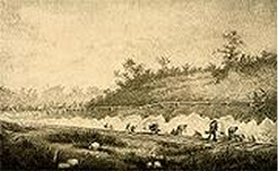 Excavation of Omori Shell Mound
From "Shell Mounds of Omori"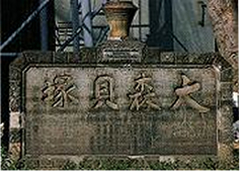 Omori Shell Mound Monument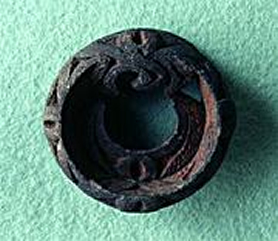 An earthenware earring
This earring was excavated in 1986 (61st year of the Showa Era) and is 3.8 centimeters in diameter.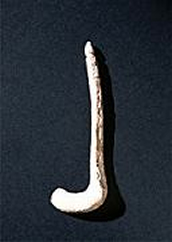 A fish hook of Japanese deer antler
This fish hook was excavated in 1993 (5th year of the Heisei Era) and has a length of 118.6 millimeters.
Omori Shell Mounds Park
The park is the place of learning about the Jomon Era and Omori Shell Mounds. There are interactive exhibits as well as the Omori shell Mounds Monument which was built in 1929 (4th year of the Showa Era), and a bronze statue of Dr. Morse. The park also has a sol sample of the shell layer on display like the one at Shinagawa Historical Museum.
Hours:
| | | |
| --- | --- | --- |
| From July through August | From November through February | Others |
| 9:00 a.m to 6:00 p.m | 9:00 a.m to 4:00 p.m | 9:00 a.m. to 5:00 p.m. |
Location
6-21-6 Oi, Shinagawa City, Tokyo
How to get there

Take the Tokyu Bus from Oimachi Station going to Ikegami station or Kamata Station, and get off at the Omori –Soshajo bus stop ; the park is also a five-minute walk from the north exit of Omori Station.
Note:There is no parking space.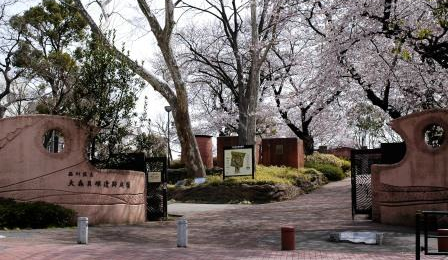 The front of Omori Shell Mounds Park
MAP