Shoin
At the beginning of Showa(1925-1989), a Japanese style house (Zensuke Yasuda's house) which has a great hall was built in the place of Shinagawa Historical Museum.
After the war, the house was mainly used for tea ceremony as Hideo Yoshida Memorial Museum.
Shoin:The style is a classical Japanese's house style, was restored to the original condition with original architectural materials from the great hall as much as possible.You can use Shoin when you do traditional cultural activities. For example, a tea ceremony, flower arrangement, Haiku gathering and so.
Shotekian(Tea Room)
Tea Room which was built at the biginning of Showa still stands in the garden. It is open to the public on November 3rd; Cultural Day (it is called off in case of rain and no entry to tea room).
※Shotekian is quite deteriorated and it is usually closed this for conservation of this historical building and for safety reasons.
We are awfully sorry but we ask for your kind understanding.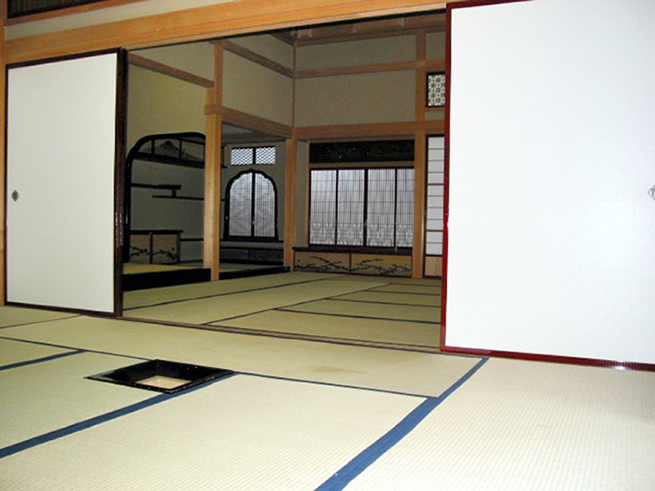 inside of Shoin



Shoin of sketch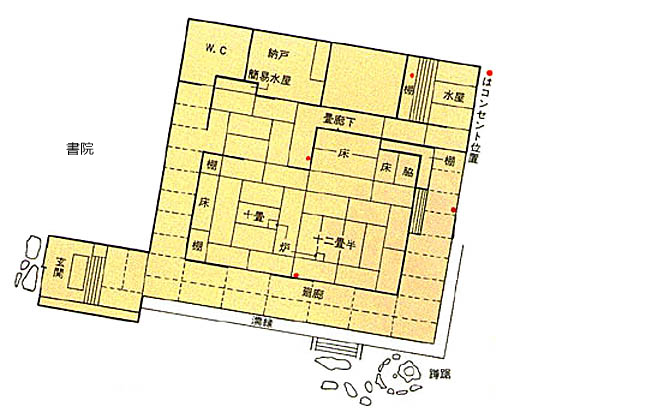 Usage fee
Use classification
Usage fee
Weekday
9:00~12:00
6,000yen
13:00~16:30
9,000yen
17:30~21:00
12,000yen
Saturday
9:00~12:00
9,000yen
13:00~16:30
13,500yen
17:30~21:00
18,000yen
Sundays and public holidays
9:00~12:00
9,000yen
13:00~16:30
13,500yen